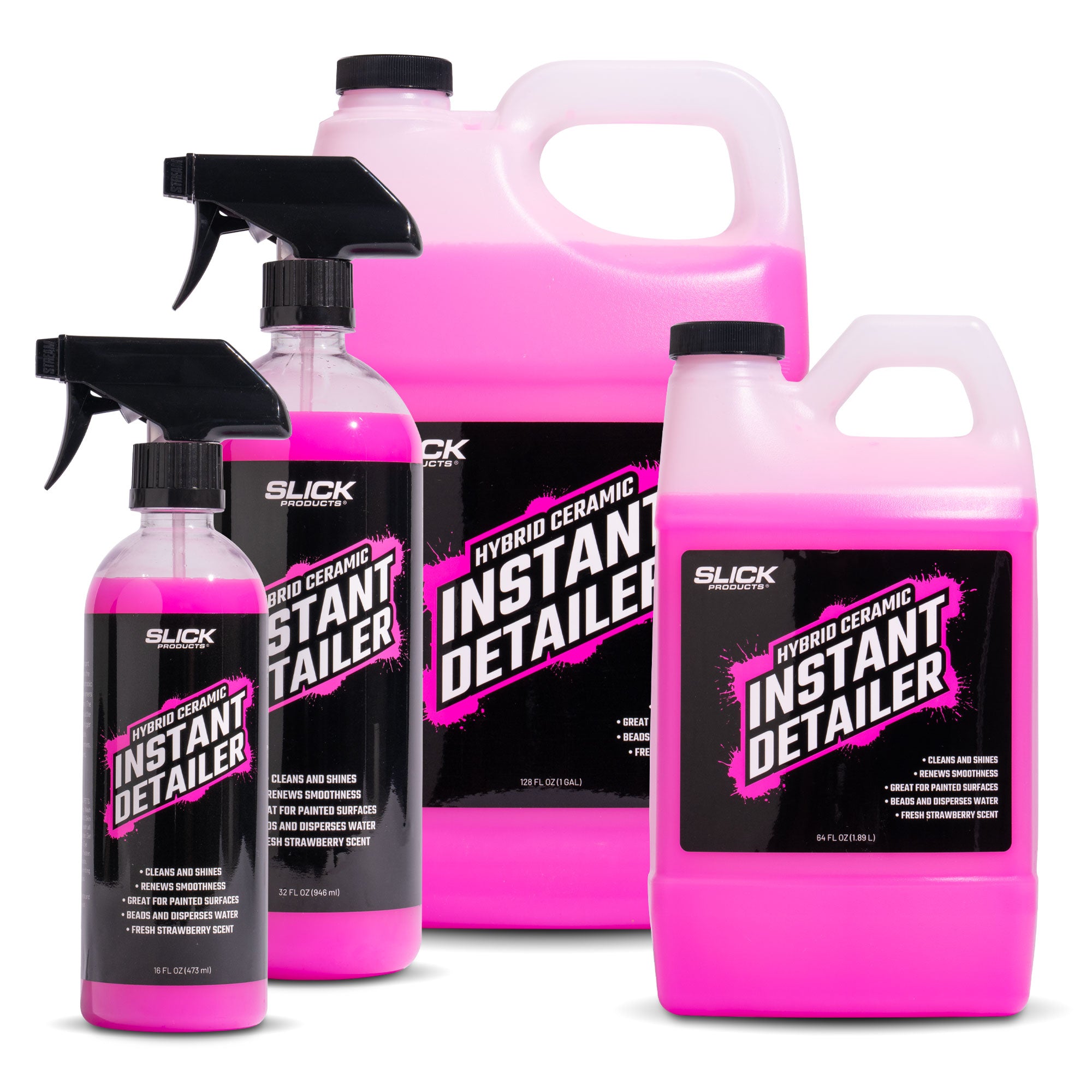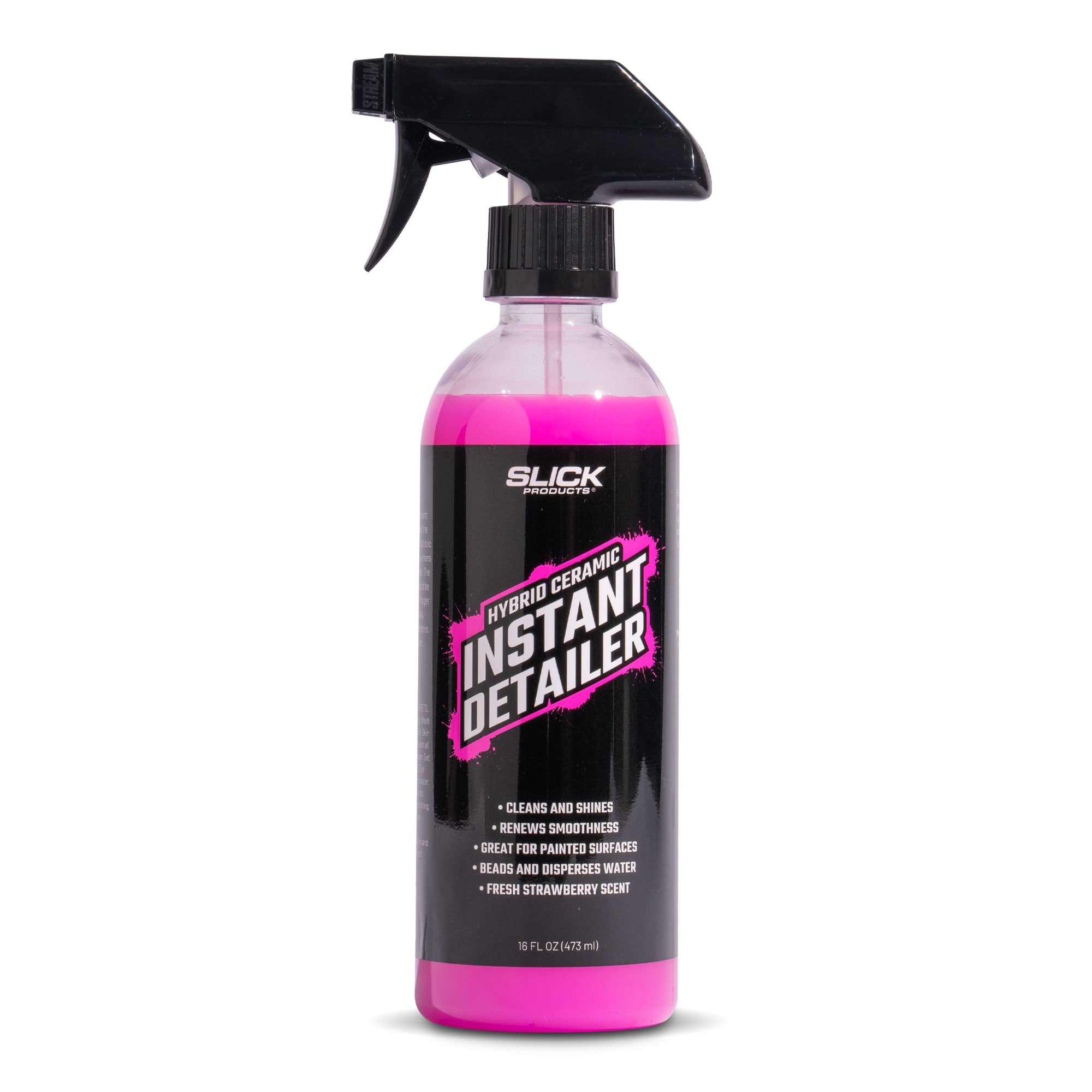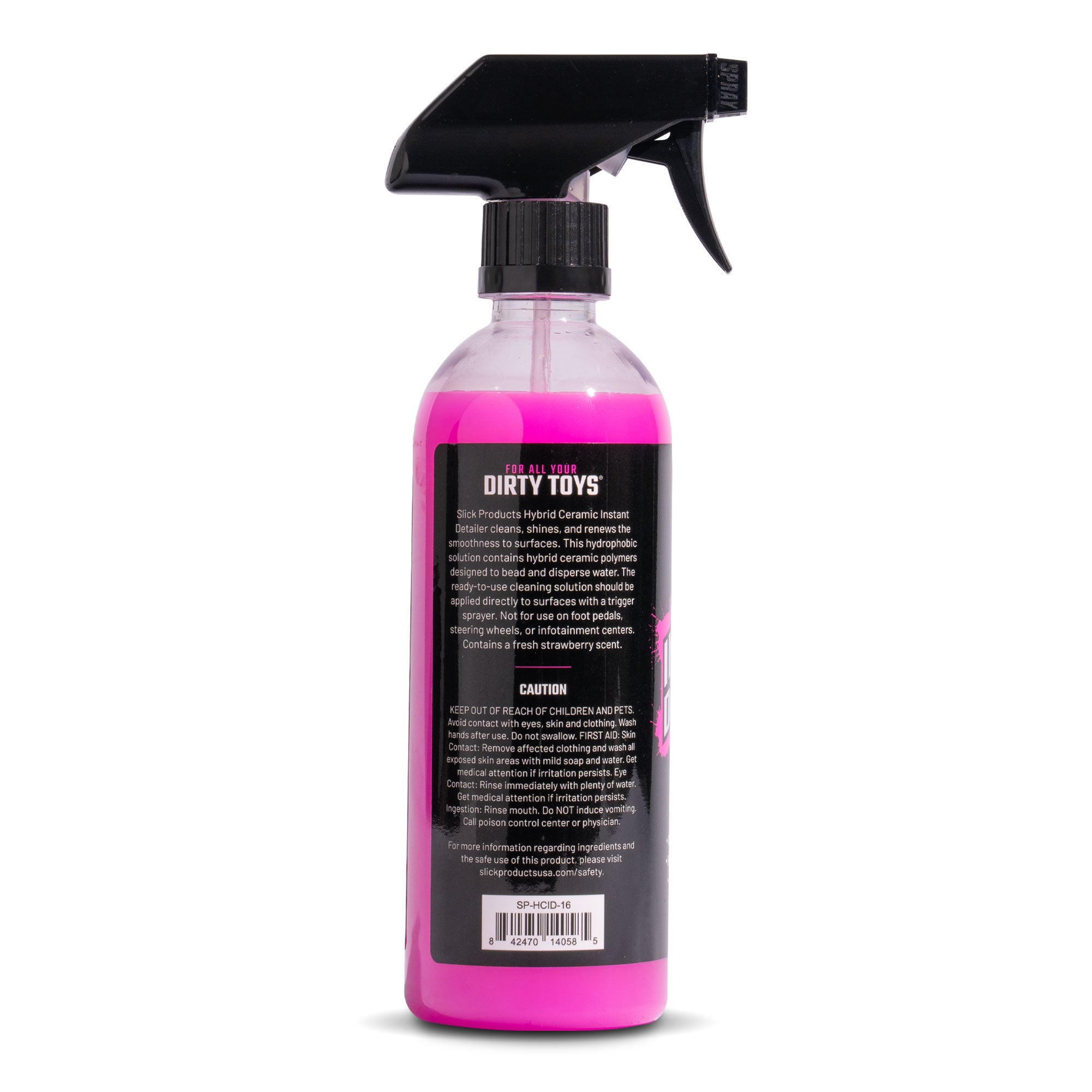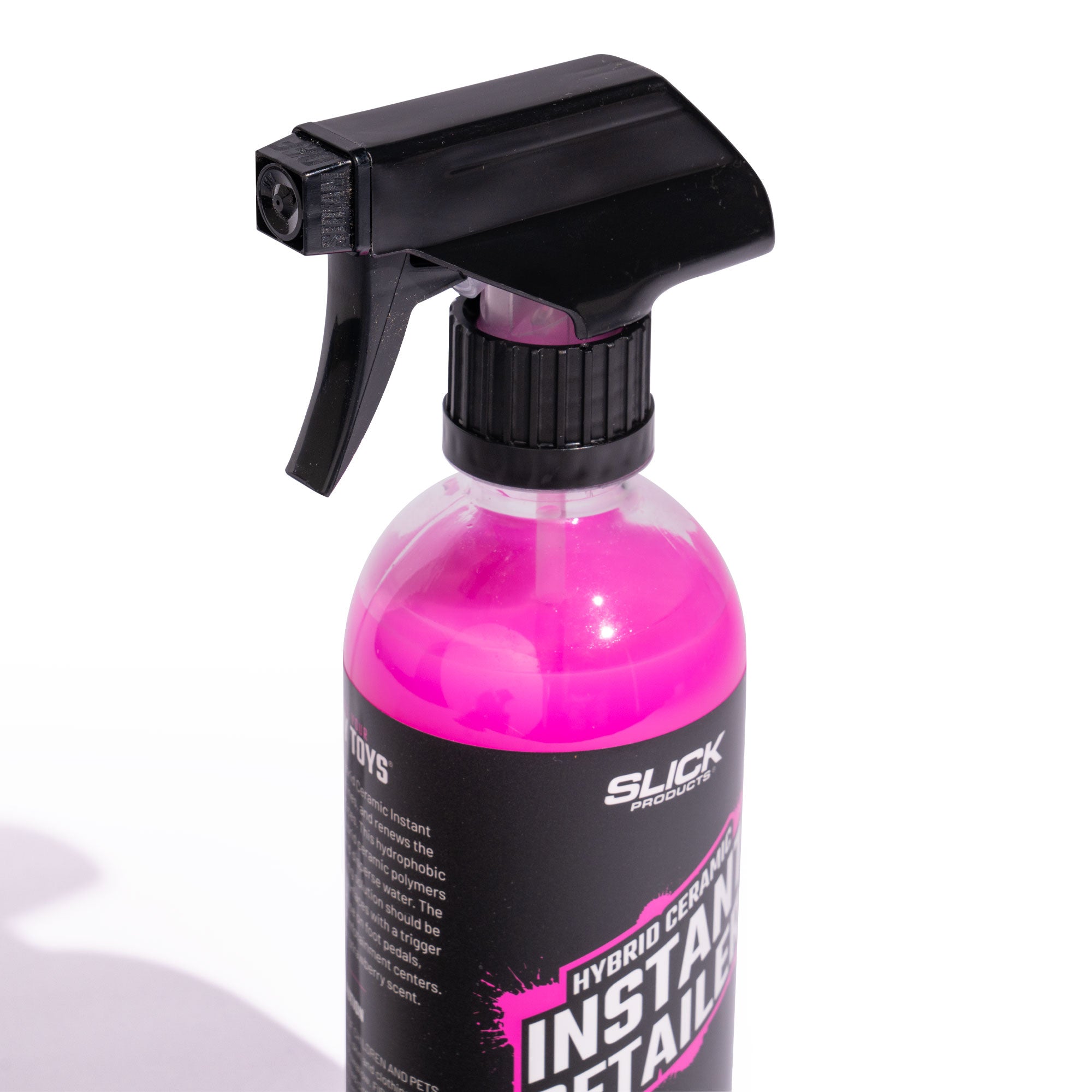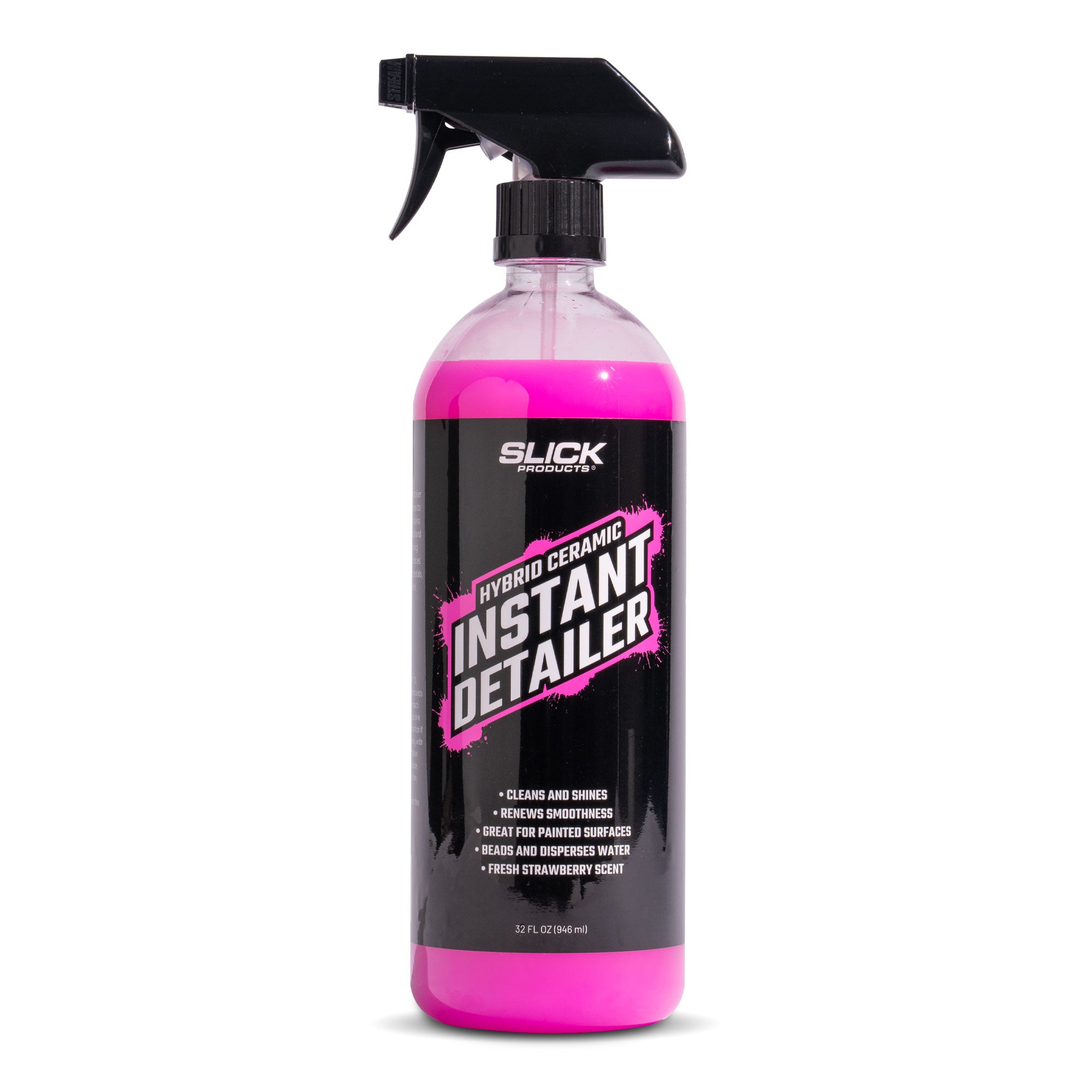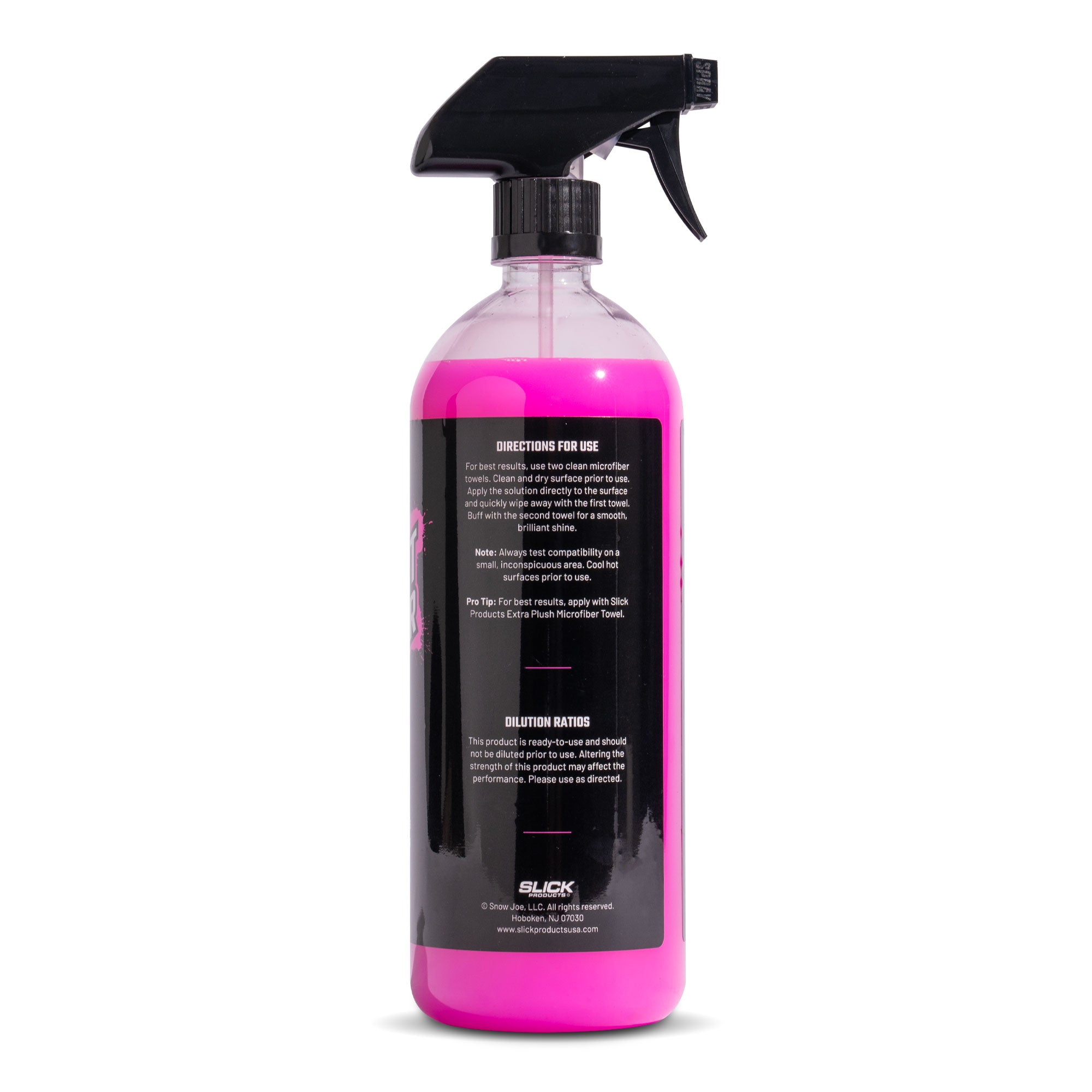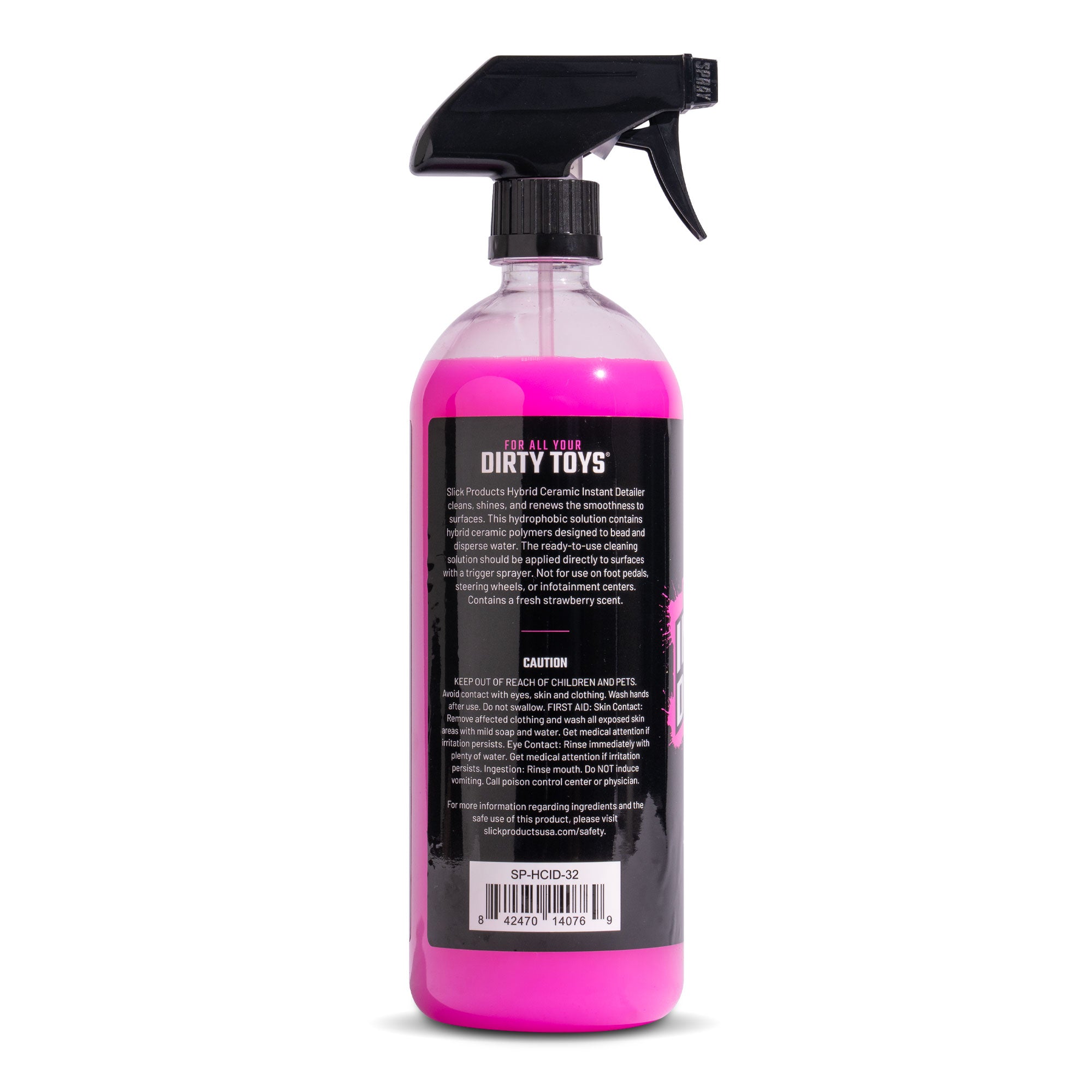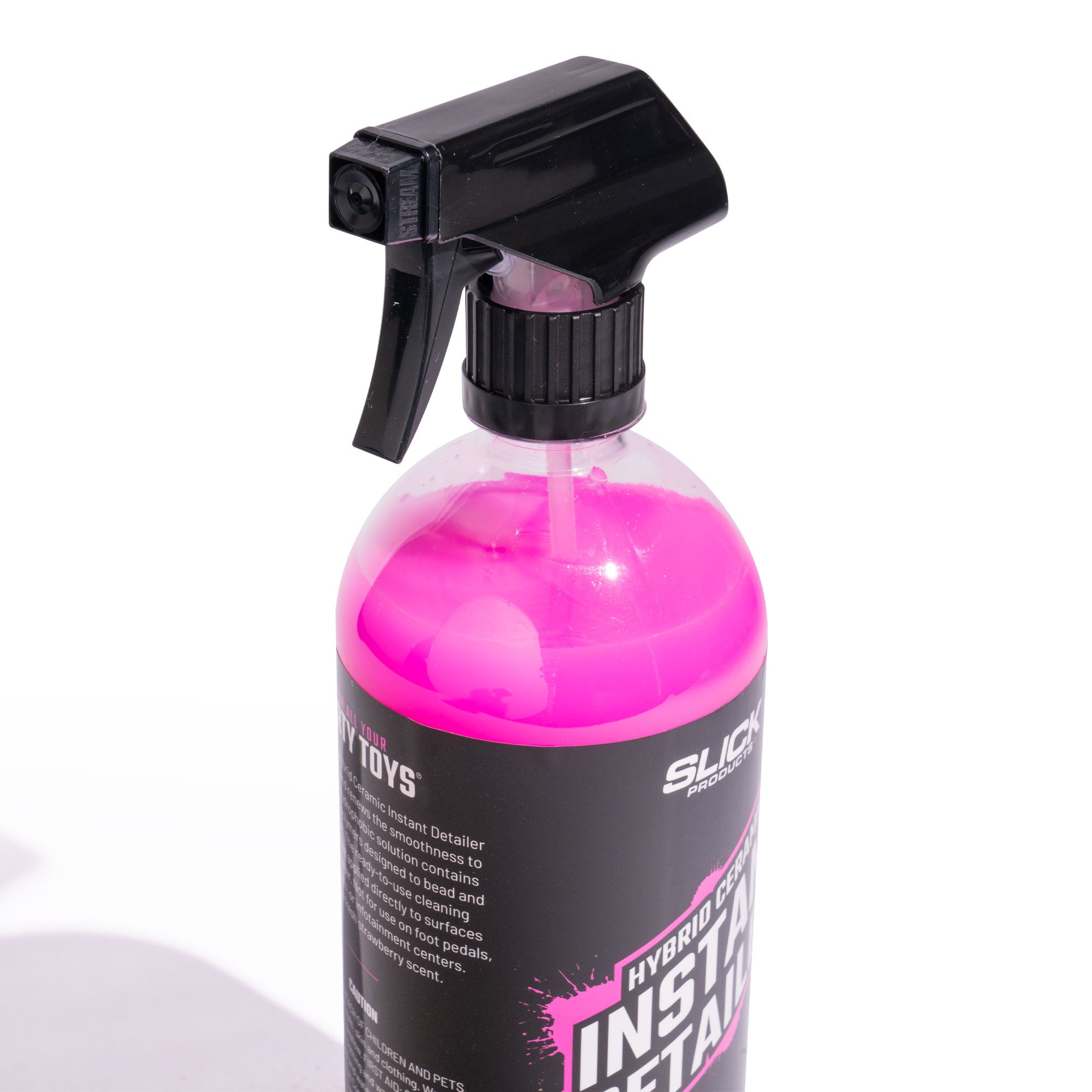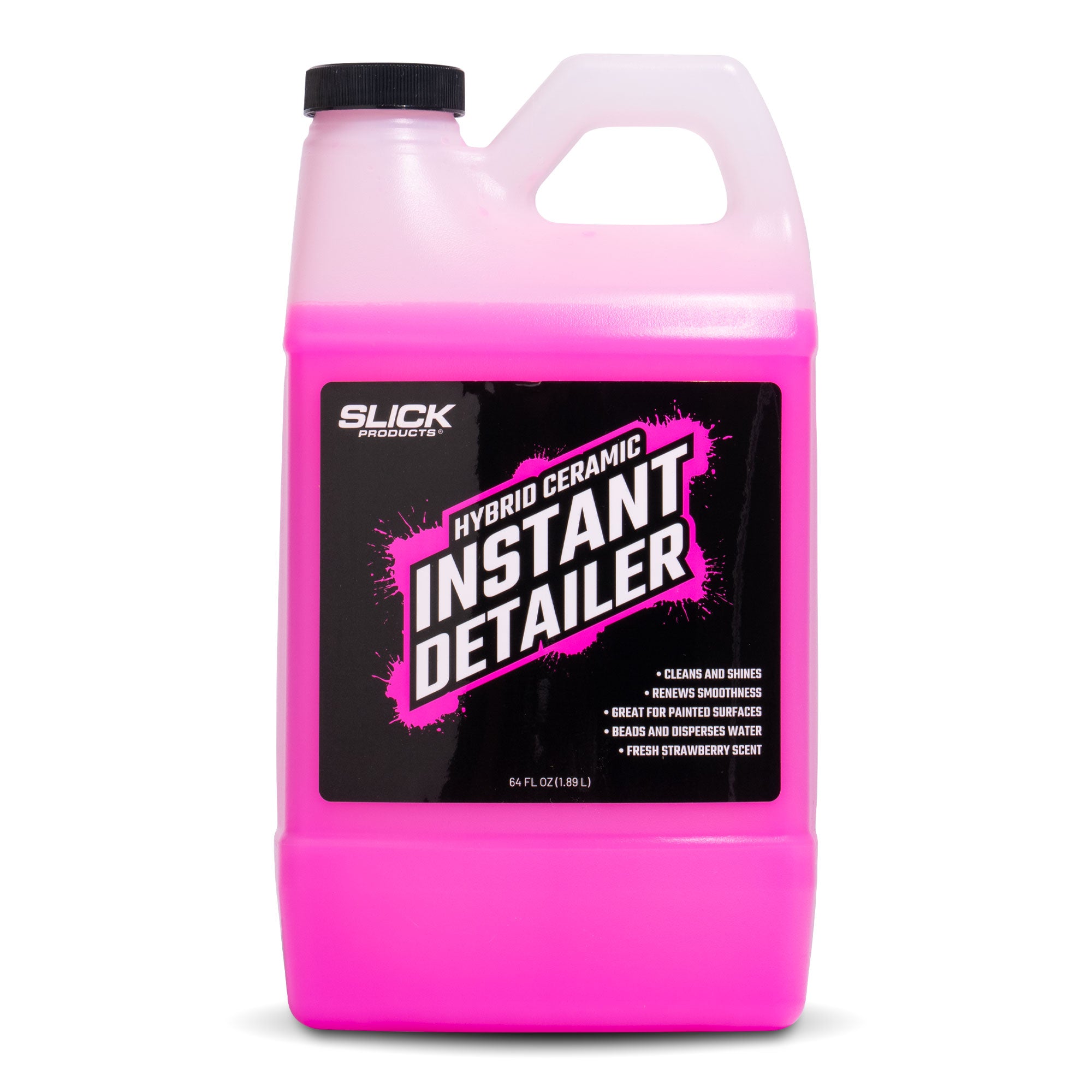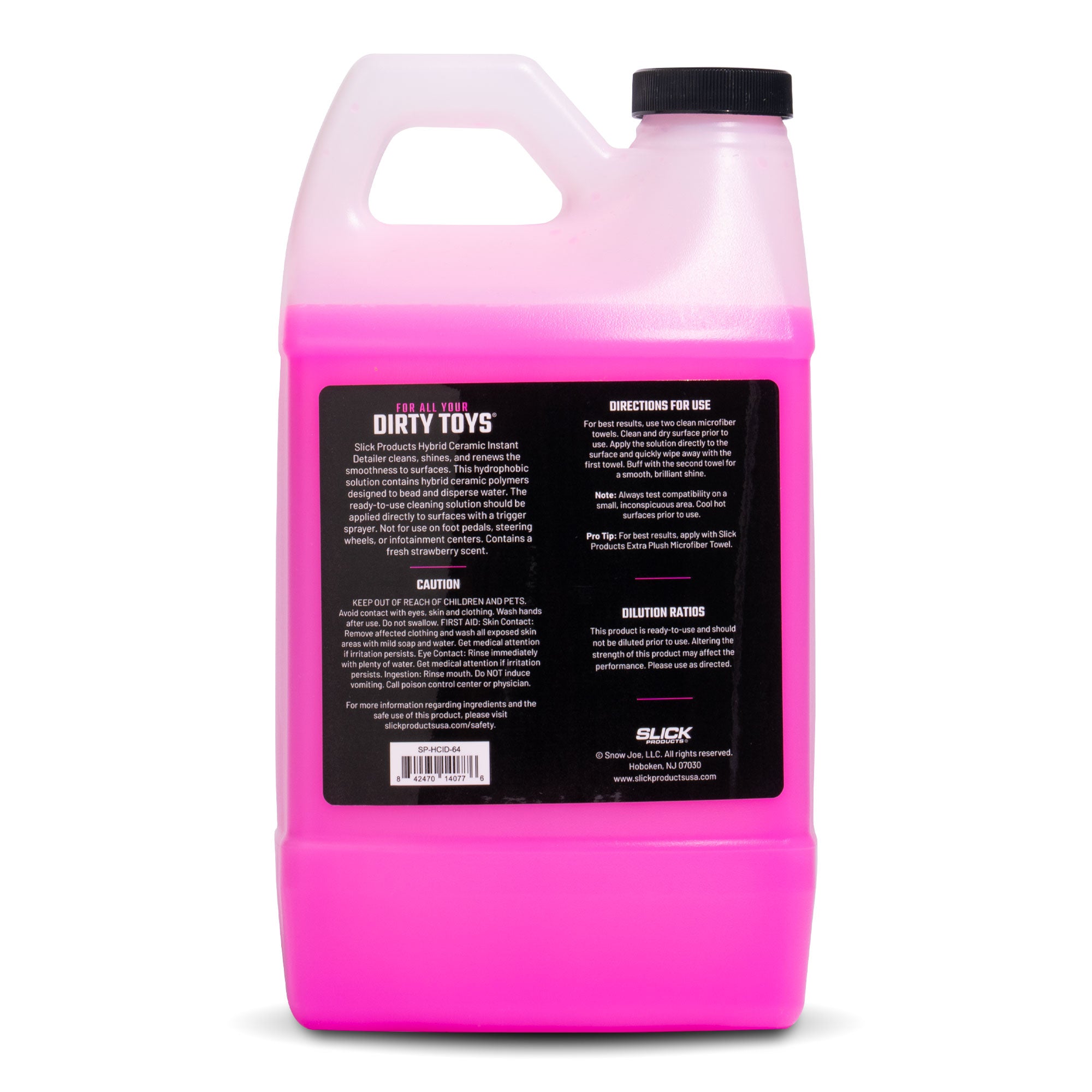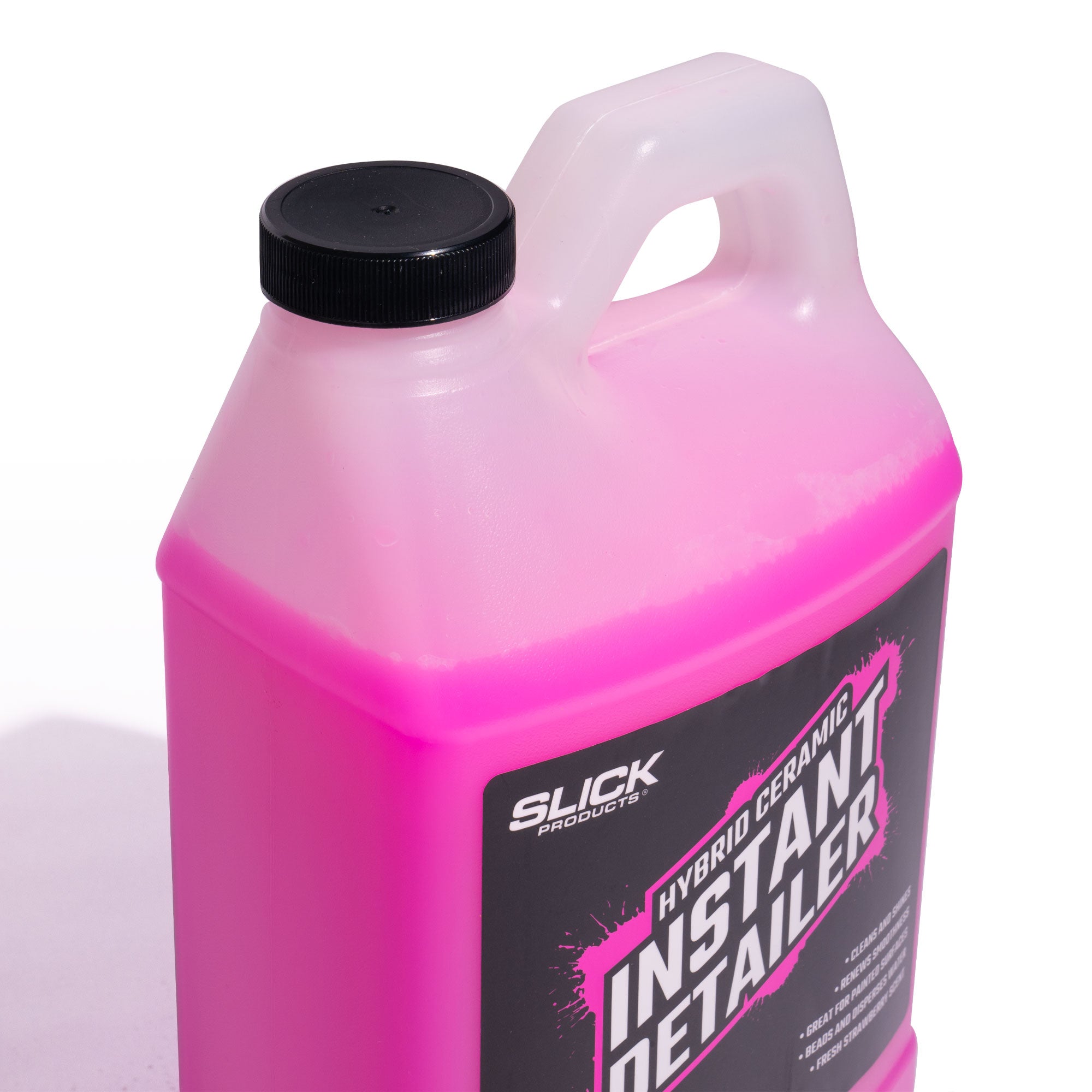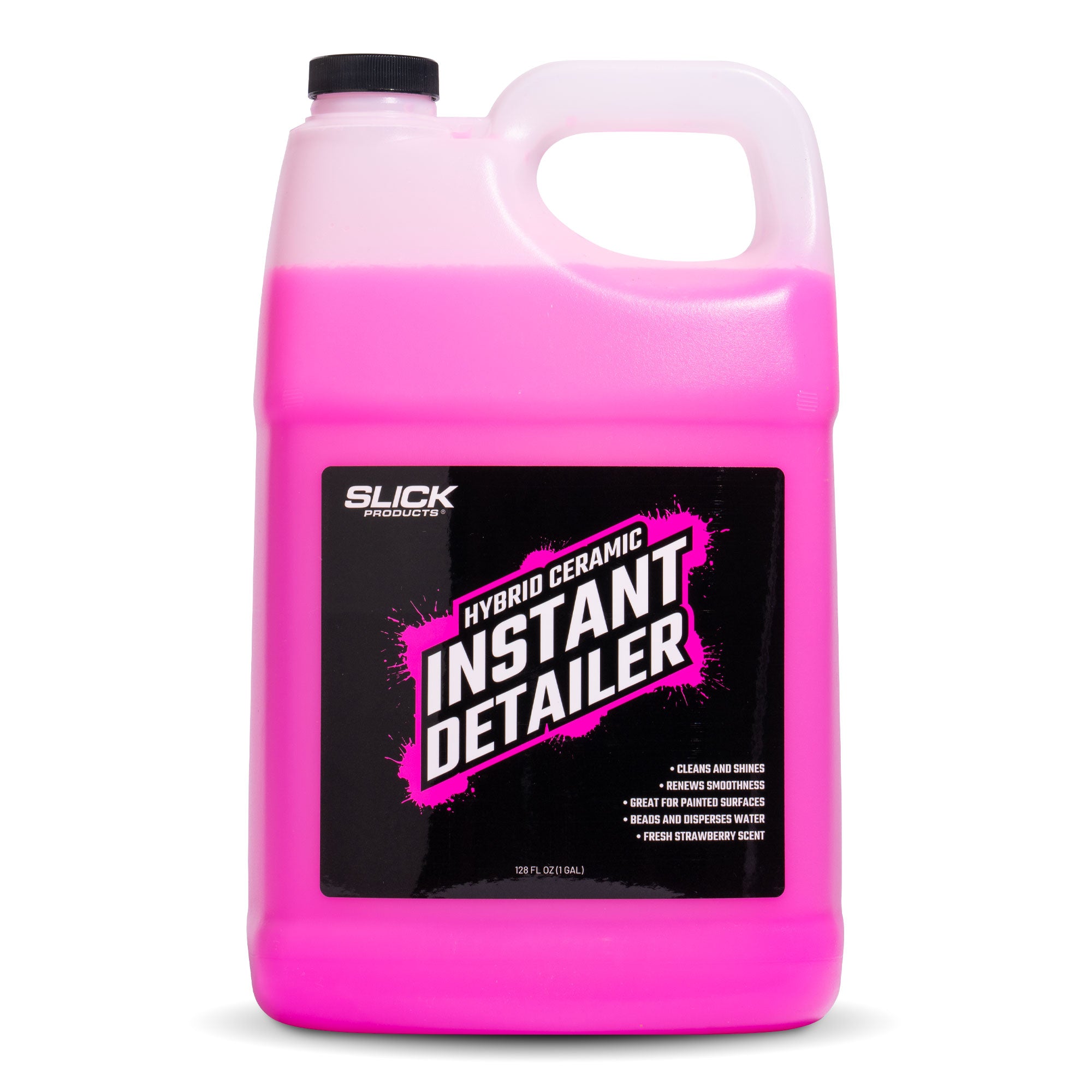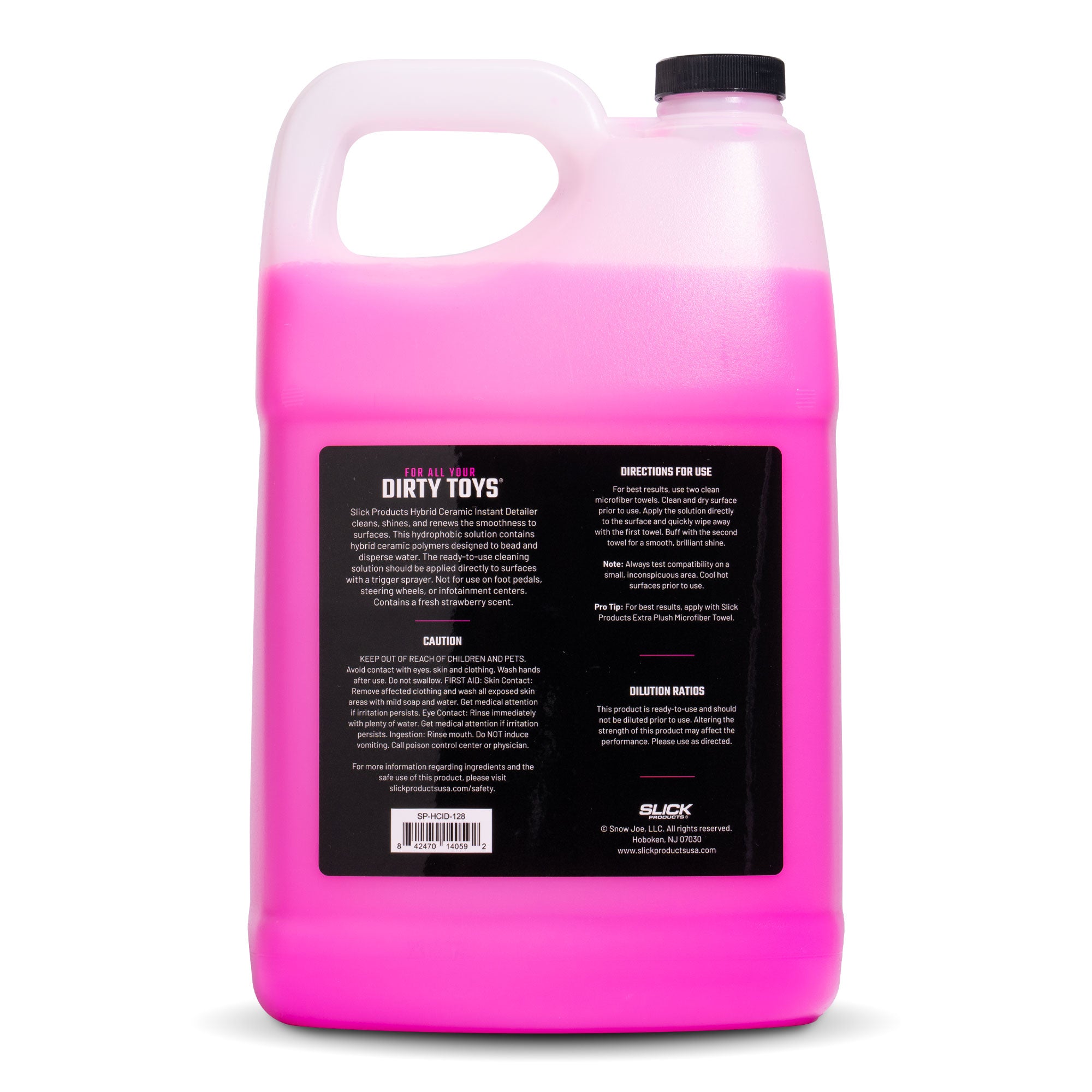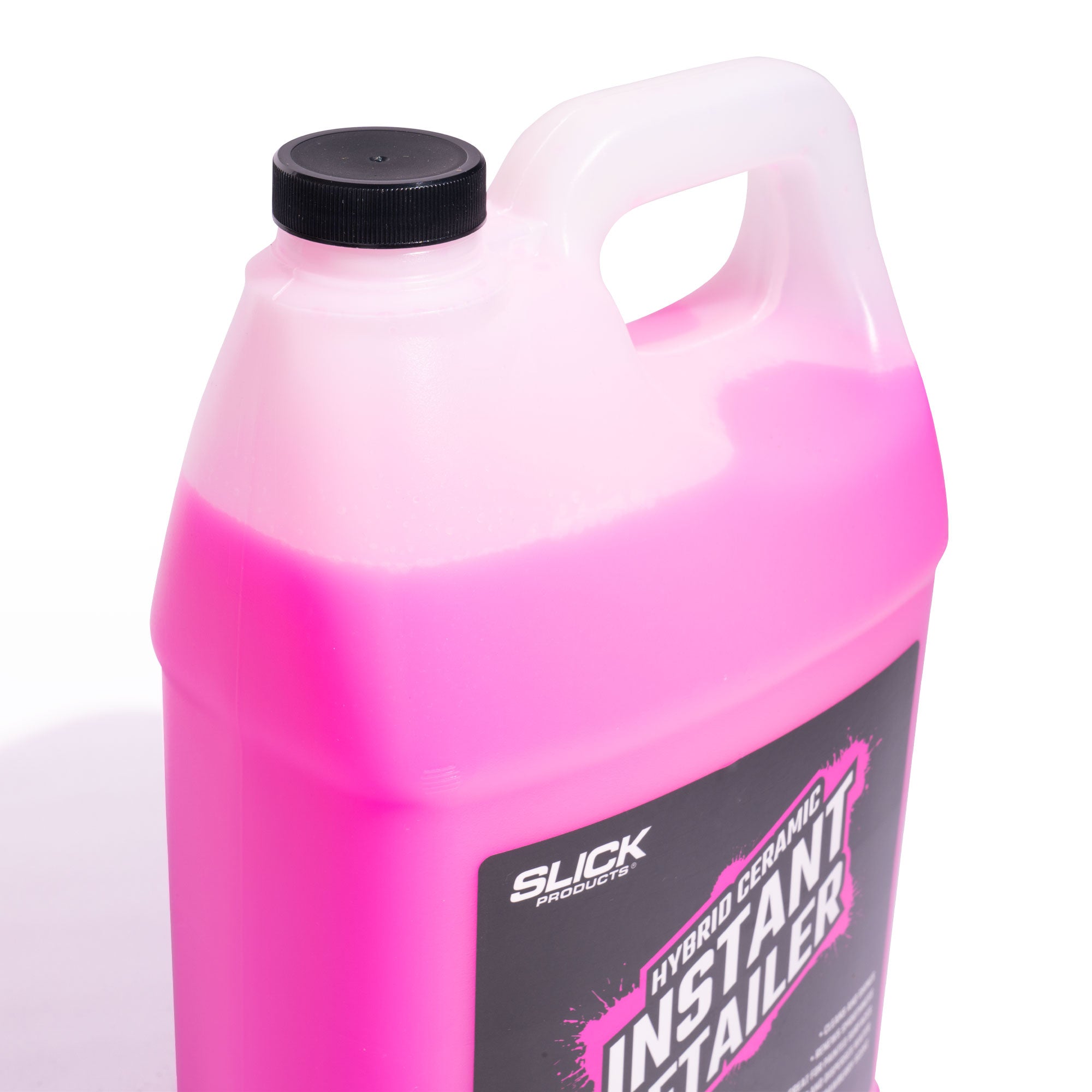 Hybrid Ceramic Instant Detailer
In stock

Slick Products Hybrid Ceramic Instant Detailer cleans, shines, and renews the smoothness to surfaces. This hydrophobic solution contains hybrid ceramic polymers designed to bead and disperse water. The ready-to-use cleaning solution should be applied directly to surfaces with a trigger sprayer. Not for use on foot pedals, steering wheels, or infotainment centers. Contains a fresh strawberry scent.
Cleans and Shines
Renews Smoothness
Great For Painted Surfaces
Beads and Disperses Water
Fresh Strawberry Scent
FASTER, SAFER, AND EASIER CLEANING EXPERIENCE
FOR ALL YOUR DIRTY TOYS
Slick Products high-quality cleaners and washes are blended and bottled in the USA and provide a faster, safer, and easier cleaning experience For All your Dirty Toys.
The soap and cleaning products work very well and the Slick shine spray is amazing at keeping the mud from building up on your bike. This stuff is worth every penny.
Slick products are easy to use and leave the equipment virtually new. Slick easily takes off dirt, grime, dust, dried-on old mud, salt, smudges, and gook of all sorts.
Slick Products Off-Road Wash has been our bike wash of choice for some time due to it's ease of use and effectiveness against dirt, mud and muck. Good stuff.
If you are going to get muddy then you are going to need a product to clean up after. The Off-Road Kit contains everything you need to keep your unit looking extra shiny.
Slick was applied and all of the road grime and bugs were completely gone. The bike looked showroom clean after a just a quick rubdown to dry it.
There's nothing fun about cleaning the brown muck off your bike afterwards, but Slick Off-Road Wash eases the pain. Also works well on boots, helmets, and trucks.