Slick Products is quickly gaining a reputation as the preferred cleaning products for the industry's best teams and athletes. This Influencer Program creates a partnership between Slick Products and top athletes, public figures, and industry influencers.
We provide all Slick influencers with a unique brand partnership experience; free product, 20% of referral sales, social promotion, and top quality content creation that you'll be proud to promote to your fans. Slick is committed to being the most respected wash product brand in the off-road industry and sincerely appreciate your partnership with us.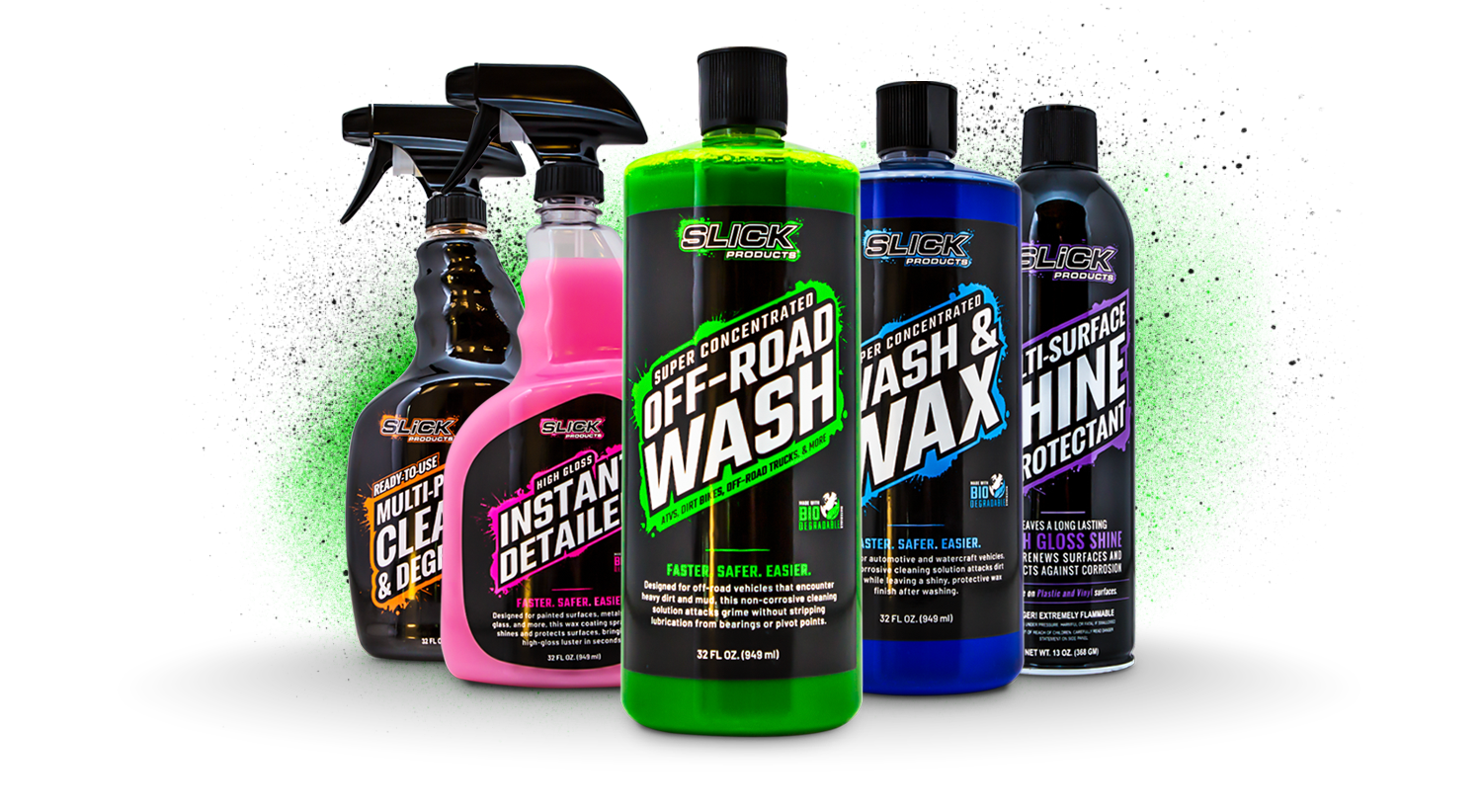 We provide you with a unique tracking link that you will use on your social posts to refer your fans to our website. Your fans will be tracked as they visit our website for the next 30 days.

MAKE MONEY FOR YOUR POSTS
Your earnings will be 20% of revenue for all order placed within 30 days from first clicking your custom link. Payments will be made every month directly deposited to your PayPal Account.

After signing up you be provided with an account to our tracking program which provides an easy-to-use dashboard where you can track your performance and review earnings and payouts. 
Free Product for Promotional Use

Professional Content Creation

Easy-To-Use Tracking Dashboard
Wash Video Content Creation


Approval For Use Of Likeness

Enrollment In Referral Tracking Program

Dedicated Monthly Social Posts

PayPal Account For Payments