YOU WON THE ADAM CIANCIARULO GIVEAWAY
Each entry has a chance to win this signed jersey by Adam Cianciarulo and an Ultimate Wash Kit.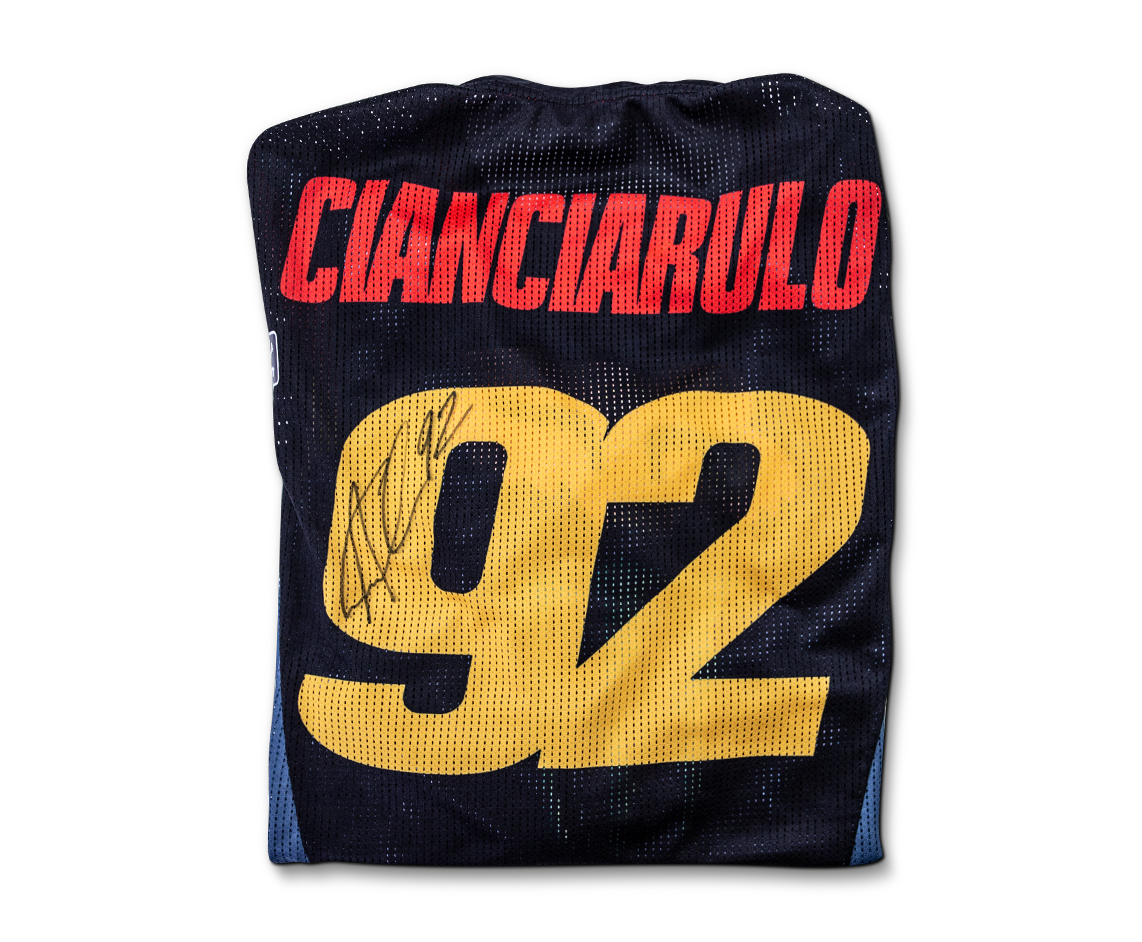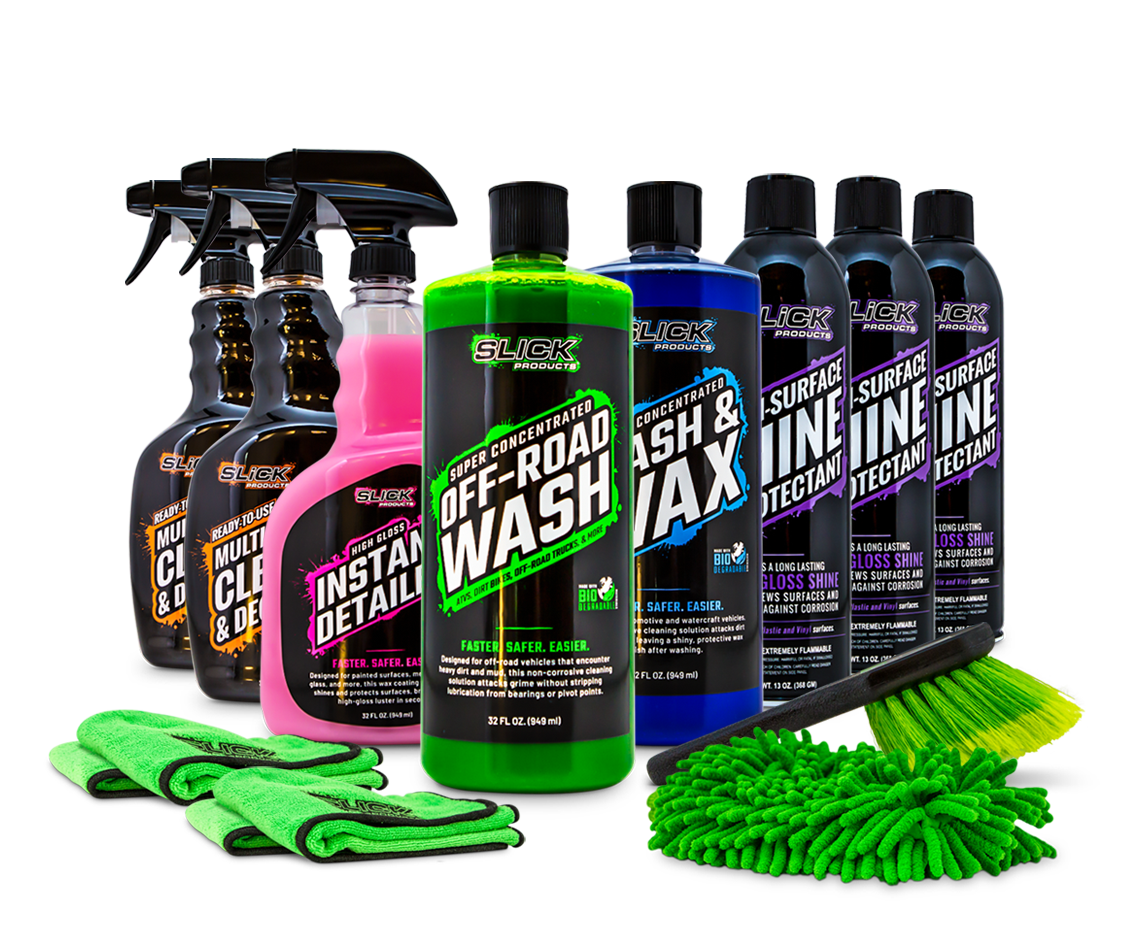 The Better Way
To Wash Your Dirt Bike
3 Steps To A Better Bike Wash
We started Slick Products because we hated washing our dirt bikes. It was annoying. It took too long. And worst of all, most cleaning products damaged our bikes by drying out bearings and dulling the aluminum finish. So we created our own solutions and a special 3-step process that is now being used by the top riders in the world (like Austin Forkner) to regular guys like to make our bikes and trucks look amazing.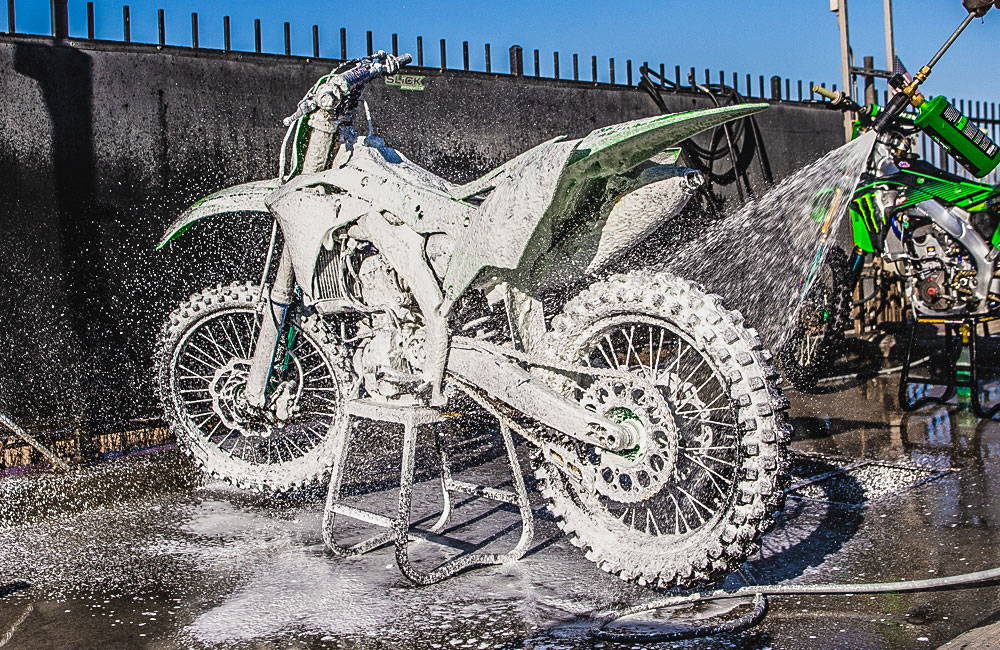 Foam Down Your Vehicle With Our
Concentrated Off-Road Wash
Coat your bike with our non-corrosive Off-Road Wash, give it a quick scrub, and let it soak for a few minutes then rinse. This step will remove heavy dirt and mud without stripping lubrication.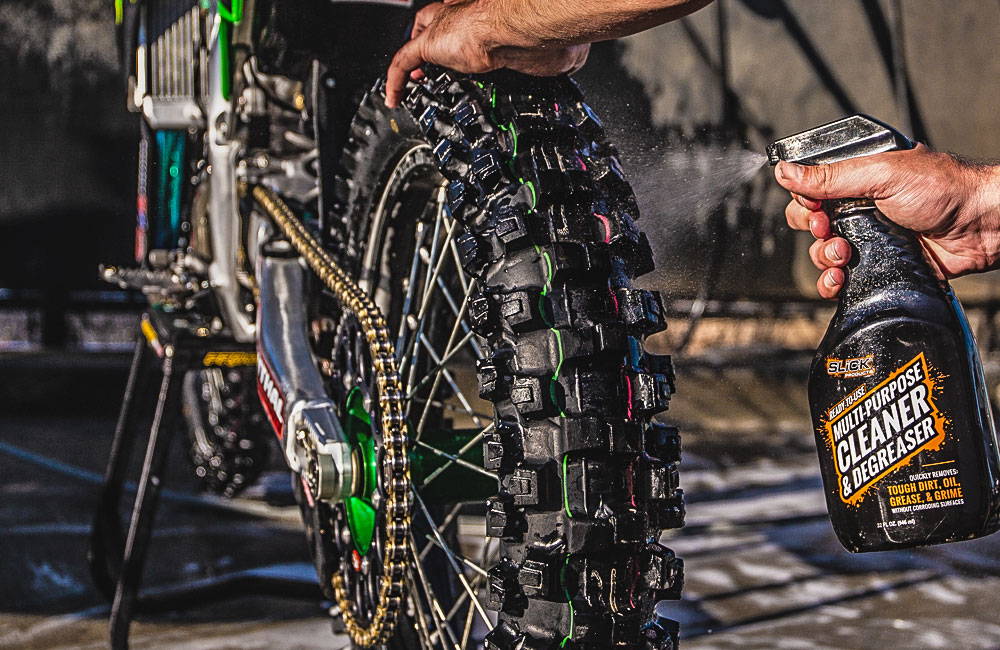 Attack Nasty Grime With Our
Multi-Purpose Cleaner & Degreaser
Target tough spots, rims, and tires with a quick spray and scrub as needed. The Cleaner & Degreaser is non-corrosive, which is especially important to not damage soft metal surfaces or anodized parts.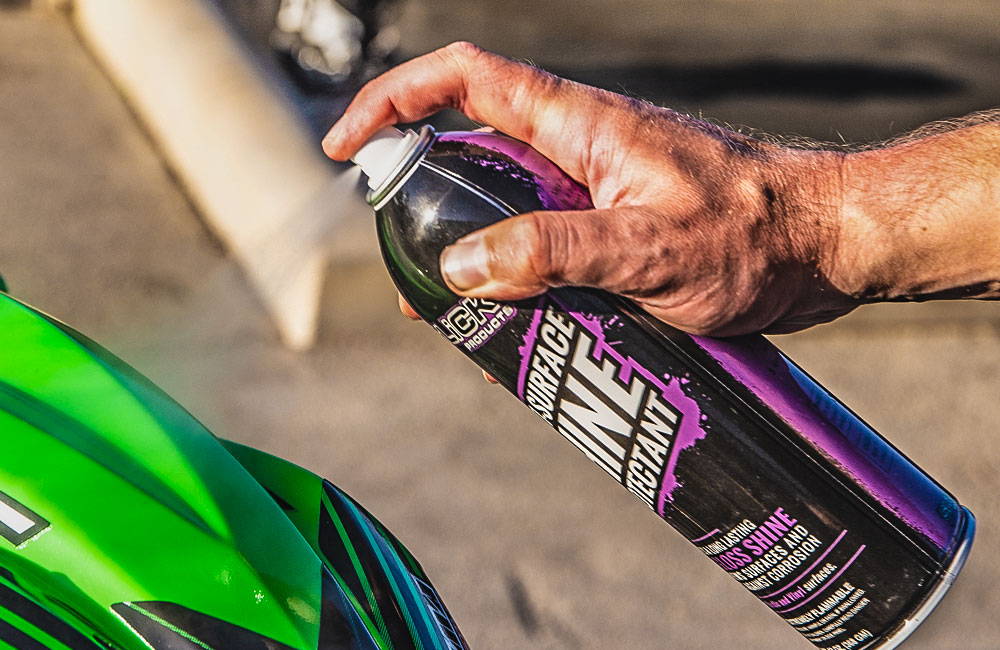 Finish With A High Gloss Shine Using
Our Shine & Protectant

Once your ride is clean and dry, spray the Shine & Protectant (or the "new bike in a can" as its affectionately known) on the plastics and under fenders. Not only will your ride absolutely sparkle, but the protective coating will help keep mud from sticking on your next ride.
What's In The
Ultimate Wash Kit?

Everything you need for a faster, safer, easier wash for your off-road vehicles and daily driver. Not only is this our very best kit, but it's also our most popular.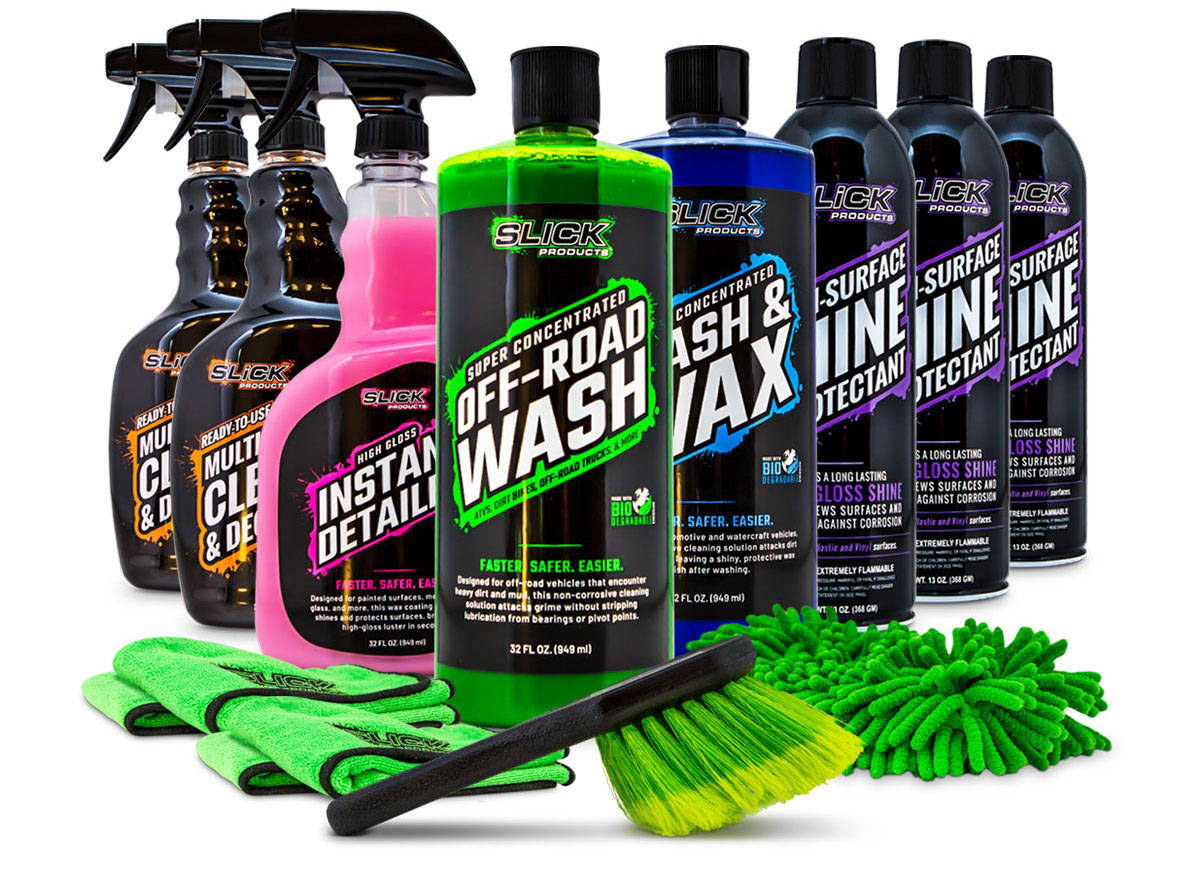 "Slick Products always keeps my bike looking clean and the sickest on the race track!"